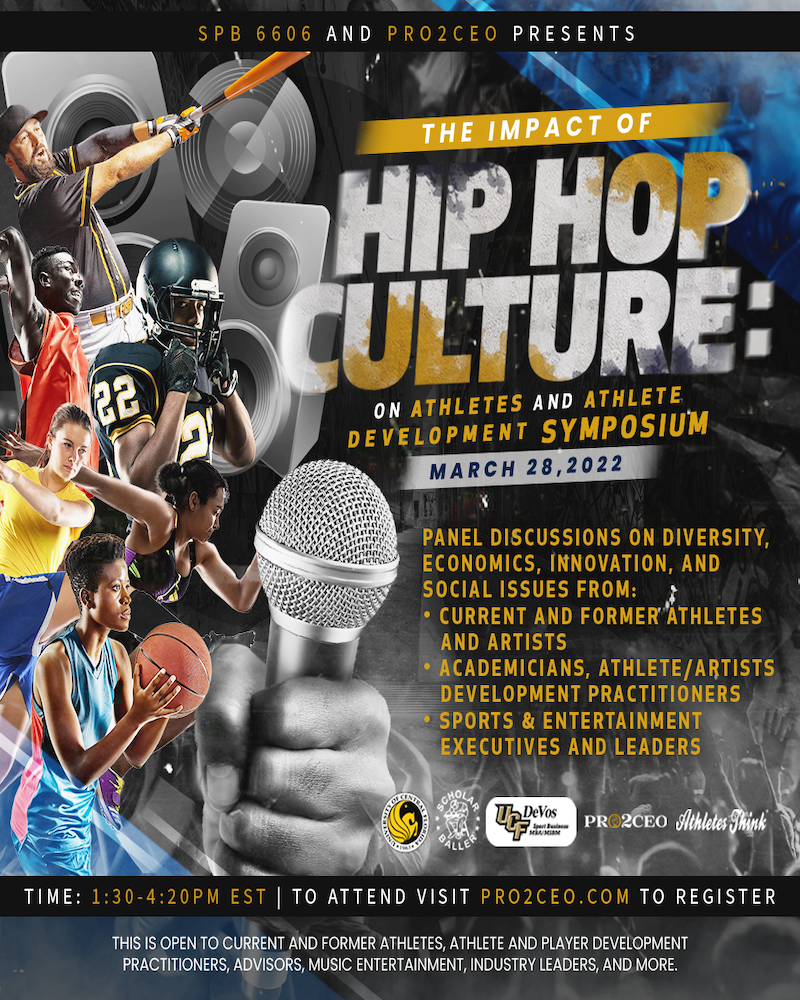 Understanding the influence of Hip Hop Culture on athletes and athlete development can be an integral factor in athlete and program development. 
Through attending this symposium you will develop knowledge of the increasing importance of diversity, economics, innovation, social issues and more  on Sports, Programs and Athlete Development.  
Join this group of Experienced Sports Leaders in developing your portfolio as a Sports Professional.