Our Mission at PRO2CEO is to provide comprehensive training, business development consulting services and products specifically for high achieving athletes, artist, entertainers, and organizations that desire to improve their human potential for personal and professional success.
Our Values We Strive To Uphold
Our value position and our vision is…We understand the life of high achieving professionals. The 9Medallions (9M) Method will further allow you to assess where you are, and get you crystal clear on the direction you need to go next.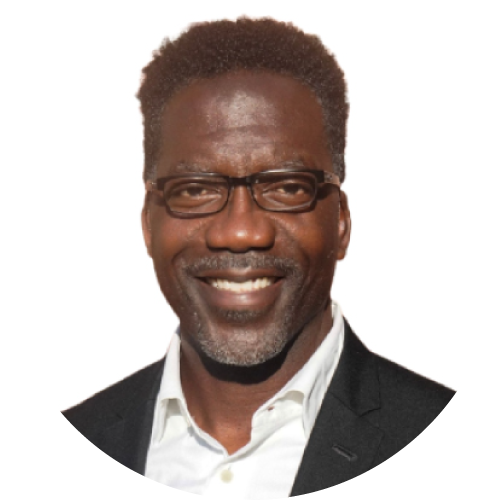 Kevin Carr
CEO & Principal
Kevin Carr
Kevin Carr is a 20-year sports business and professional development executive. As an acclaimed award-winning transition expert, author, leadership coach, and keynote speaker, Kevin Carr is the Founder, CEO and Principal of PRO2CEO, LLC. Kevin believed a high-performing professional development firm specializing in transition management for professionals in the sports, entertainment and business needed to exist. PRO2CEO is a career transition and business development-consulting firm for elite current & former athletes, artists and organizations who seek to increase their optimization and monetization in the business world.
Most recently Kevin served 13 seasons (2001-2014) as Vice President of Social Responsibility and Player Programs for the National Basketball Association and NBA Development League. In that role, Kevin was one of five people in the world to provide transition, career and life coaching to NBA and NBA D-League players. He was part of the player development staff that changed the NBA dress code, he lead social responsibility efforts for NBA D-League Cares, and assisted in the execution of premier NBA Player Development initiatives for 6 NBA and 18 NBA D-League teams.
His illustrious background includes a position as Associate Director of Student-Athlete Support and Director of Life Skills at Michigan State University (MSU) where under his leadership, MSU's Life Skills program was awarded the distinguished Division 1A Athletic Director's "
2000 Program of Excellence Award
." Prior to MSU, Carr was responsible for piloting the first Life Skills program at Florida State University, and was part of the FSU staff acknowledged for their accomplishments with the 
Award of Excellence for an Academic Support Program for Student-Athletes for College Athletic Managemen
t in 1996. He has also been honored with 4 championship rings in collegiate football, basketball and ice hockey for his role in providing outstanding leadership to players, coaches and staff.
Revered for his work in the field of human development, Carr's expertise has made him an asset in talent development for numerous Fortune 500 companies, including AT&T, IBM, Siemens, The Orlando Magic and the Walt Disney World Company. A business leadership coach, Mr. Carr is a certified licensed facilitator of Franklin Covey's 
"7Habits of Highly Successful People"
 and 
"The 4Roles of Leadership,"
 and holds a certification in Business Communication Skills and Professional Self-Development and Management from Michigan State University's College of Communication Arts and Sciences.
Kevin is also a nationally and internationally known speaker and has delivered keynotes and facilitated trainings to prestigious organizations such as Australian based company ASMP, NIKE, NIKE Canada, Merrill Lynch, Walt Disney, AAU, Hoosier Lottery, FSU, NYU, MSU, UCF and the NCAA to name a few.
Among his many distinctions, Carr has been recognized by the Network Journal Magazine as one of its "Top 40 Forty Under Forty" achievement award winners for his significant levels of professional success and substantial contributions to the community in 2005. In 2010 Kevin was awarded the YGB Award for his achievements in business and the community. In 2011 Kevin received the No Book No Ball Foundation Award for the commitment to his work in the community.
He has been featured in The Shadow League, The Network Journal, RYSE Magazine, FSU Magazine, and Rolling Out Magazine for his work in the field of professional development. Hardwood Paroxysm, American Public University System, the Orlando Sentinel and
Careerathletes.com
have also interviewed him on personal and professional development of athletes.
Kevin has also been a guest lecturer at NYU, UCF, Indiana U, and Baruch College for several graduate and undergrad level classes on sports management, leadership, corporate social responsibility and public administration. He has also been an adjunct professor at Florida State and Michigan State universities and taught courses on life Skills and Career Development. He has published articles such as "Cultivating Your Own Career," in The Network Journal Magazine, (March 2007); 
"Take It Personally, The Well-Balanced Athlete,"
 Nike All-Canada Camp (2005); 
"Time Management: The Key to Balancing Sports and Academics for the Student-Athlete,"
 Published in the American Football Quarterly, Vol. 1, 3rd Quarter (1995).
Currently Kevin is active in the community serving as a board member for the R&B artist and actor "NeYo's" Compound Foundation, American Public University's (APU) Sport and Health Sciences advisory board member, a member of the National Association of Academic Advisors for Athletics, a life-time member of the FSU Alumni Association, and is a member of Alpha Phi Alpha Fraternity, Incorporated.
He also enjoys coaching and mentoring emerging professionals across the U.S. in a wide range of industries. Kevin resides in Tampa and is supported by his wife Jenise and children.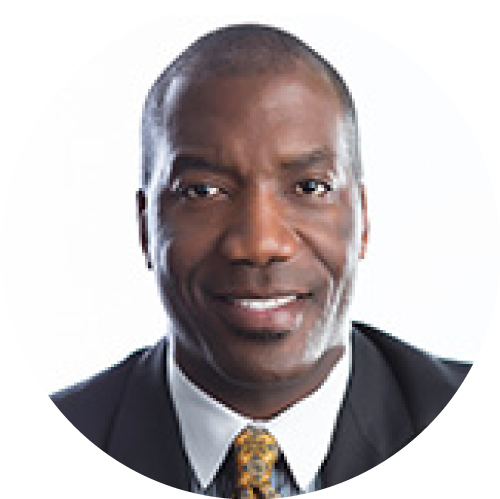 Keith Carr
Founding Partners
Keith Carr
Keith Carr is an entrepreneur and philanthropist. Keith is a Co-Founder of PRO2CEO. He currently serves as General Partner. Keith partnered with his brother Kevin to launch PRO2CEO based on his extensive consulting background and brings over a decade and a half of direct business strategy, operations, research and management to the company.
Prior to PRO2CEO, Keith founded FOREFRONT Consulting, LLC in 2001 and is currently the company's Principal. FOREFRONT is a consulting, research and advisory services firm that provides a broad range of professional business services. FOREFRONT is a Florida-based firm with national and international reach that uses the multi-industry knowledge and expertise of its consultants to solve problems of vital importance to its clients in strategy, planning, individual and organizational business process improvement, change management, creative branding, audit, compliance, risk management, security, training, online learning development, and technology-enabled learning development systems and web-based training. FOREFRONT's expertise assists its clients in developing comprehensive assessment and performance measurement strategies that identify, evaluate, and monitor program or capital investment costs, benefits, risks, and results against short and long-term performance objectives.
Keith Carr also founded two other companies. He is the founder of the iDTheft Solutions Corporation in 2002, a privacy protection firm that specializes in information breach assistance, technology enabled Identity Theft (ID theft) prevention and resolution services and products for consumers and financial institutions. iDTheft Solutions also provides corporate background screening services and advisory services that assists private sector entities, institutions and non-profit organizations in protecting critical business objectives and successfully navigating legal and regulatory challenges.
Carr recently co-founded 4F Applied Technologies in January 2016, an enterprise business computing company. 4F provides custom business information technology platforms, consulting, and business process advisory services. 4F technology focuses on implementing enterprise IT, platform as a service and related technology assistance for public, private and non-profit entities. NoteActive is the first 4F enterprise software release.
The client portfolio of Carr's companies consist of public, private and non-profit clients that includes – multiple Federal, State, County and City governments, private sector and non-profits organizations. A brief client list includes the US Department of Health and Human Services, Department of Justice – Bureau of Justice Assistance, Southeast Corporate, US Departments of Health and Human Services and Justice, Florida Network of Youth and Family Services, Florida Departments of Children and Families, Corrections, Juvenile Justice, Health and Emergency Management, City of Miami, and Orange, Seminole, Hillsborough, Lake, Osceola County Governments, YMCA, Lutheran Services, Children's Home Society to name just a few.
Prior to becoming an entrepreneur, Keith worked nearly 10 years in local, state government agencies and with Florida Legislature in criminal and juvenile justice, probation, organizational management, operations, research and policy development. Keith is a graduate of Florida State University (FSU) and holds a Bachelor's degree in Criminology and a Master's degree in Public Administration and Policy.
Carr is a Trustee on the FSU Foundation Board of Trustees. He chairs the Foundation's Audit Committee. He is a Life Member and past Vice President of the Florida State Alumni Association and was also past President of the FSU Black Alumni Association. He is also a past board member of the FSU School of Criminology and Criminal Justice. Carr was also an Adjunct Professor for 4 years at FSU. Further, he has served as a speaker at numerous national conferences/meetings on various organizational and performance improvement, risk management and fraud related topics.
Carr is philanthropist. He is a member of Alpha Phi Alpha Fraternity, a professional community and civic organization. Carr shares his time by mentoring to youth and provides business mentorship to start-up and early stage non-profit organizations. Since 2005 he has contributed 5% percent of product, one percent of equity, and 5% percent of his consultants and employees' hours back to the communities it serves.  Carr and his wife have focused their personal philanthropy on providing access to higher education for First-Generation College Students from their home-towns by establishing a Scholarship fund in their names at FSU. Carr resides in Orlando, Florida with his wife and daughter.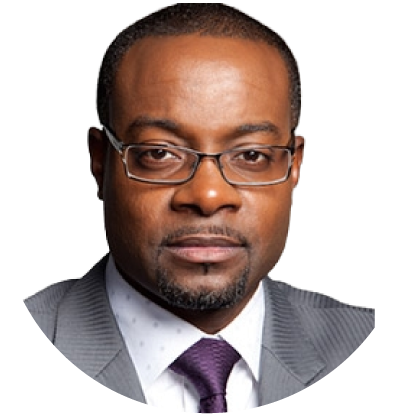 Tirrell D. Whittley
Founding Partners
Tirrell D. Whittley
Tirrell D. Whittley is the visionary and executive leader of LIQUID SOUL. Since founding the company in 2001, it has grown into one of the nation's leading branded lifestyle, sports and entertainment agency specializing in advertising, marketing, social media and publicity. Recognized as an expert in millennial and multicultural marketing, Mr. Whittley has become a trusted advisor for those looking to find impactful ways to target cultural consumers. As a trailblazer in modern marketing solutions, social media, integrated campaigns and creative design, the agency's distinctive value-add approach has led to substantial yearly growth for the company.
LIQUID SOUL IS THE FUTURE OF MULTICULTURAL MARKETING! THE AGENCY IS AUTHENTIC & UNIQUE, JUST LIKE ITS CLIENTS…THEY ARE AWARD-WINNING BRANDED LIFESTYLE SPECIALISTS® with success in driving targeted consumers to action. LIQUID SOUL powers insights-based integrated marketing communications that builds positive brand reputation, amplifies brand-to-consumer engagement and connects consumers based on core passion point of influence that delivers immediate and long-term brand value. The agency is infused with experts at leveraging strategic communications, advertising, creative, digital marketing, social media, grassroots, publicity and traditional media into well-defined marketing campaigns that are results oriented.
Named one of the Top 25 Architects of Success by the Atlanta Tribune, Mr. Whittley and LIQUID SOUL have evolved into the leading go-to marketing partner for major film and television studios looking to reach targeted audiences to drive box-office success and network ratings. LIQUID SOUL has provided marketing, publicity and social media campaigns for twenty-four (24) number one box office films, including Guardians of the Galaxy (Marvel/Disney), Dawn of the Planet of the Apes (20th Century Fox), Captain America: The Winter Soldier (Marvel/Disney), 12 Years a Slave (Fox Searchlight), Ride Along (Universal Pictures), '42' (Warner Bros. Pictures), The Lorax (Universal), Red Tails (Lucas Films), The Help (DreamWorks), Stomp the Yard, Obsessed, Takers (Sony), The Princess and The Frog (Disney), Green Lantern, The Hangover: Part II, The Town, and Harry Potter and the Deathly Hallows (Warner Bros. Pictures), as well as more than 100 other films that produced over $1.5 billion in box office revenue.
LIQUID SOUL current and past clients include Walmart, General Mills, ESPN, Disney/Marvel, Warner Bros. Pictures, Fox Searchlight, FOX Television, WNBA, NBA TV, Bounce TV, ASPiRE TV, Oxygen Media, HBO, Turner Broadcasting (CNN, TBS and TNT) and NBCUniversal where the agency was responsible for multicultural marketing, media planning and publicity for the network's entire prime-time, day-time and late-night line-ups.
Among Mr. Whittley's many distinctions he has been recognized as the Atlanta Business League's "Entrepreneur of the Year", Florida A&M University's "School of Business & Industry (SBI) Hall of Fame" Inductee, "Film Advocate Award" from the BronzeLens Film Festival, "Innovators Award" from the Black Women in Film Network and Who's Who in Atlanta.
The agency has won numerous awards including the American Marketing Association (AMA) Award for Integrated B2C Marketing, the Association of National Advertisers (ANA) Multicultural Excellence Award for African American Marketing with Walmart, an Effie Award – Bronze "Grassroots Marketing" for CNN's Black In America Series, multiple Addy and Davey Awards for Integrated and Digital Marketing. As a GMSDC (Georgia Minority Supplier Development Council) certified minority-owned business, LIQUID SOUL has been named a "Top 25 Black Owned Business" by the Atlanta Tribune and a "Top 100 Diversity Owned Business in Georgia" by DiversityBusiness.com.
Mr. Whittley has been featured in the Associated Press, Ebony Magazine, Ebony.com, Black Enterprise, TheRoot.com, Upscale, Rolling Out, NewsOne.com, Sphinx Magazine, Examiner.com, HelloBeautiful.com, The Atlanta Tribune, The Atlanta Voice and The Atlanta Journal-Constitution (AJC). He is a nationally known speaker and has delivered keynotes and marketing insights for prestigious organizations such as NBCUniversal Diversity & Inclusion Council, Children's Healthcare of Atlanta, General Mills' Box Tops for Education, Tavis Smiley Foundation's Leadership Institute, Hollywood Black Film Festival, BronzeLens Film Festival, Peachtree Village Film Festival and B.E.S.T. Academy.
Mr. Whittley is a cum laude graduate of Florida A&M University, with a Bachelors of Science in Accounting. He is active in his community as a life-member of Alpha Phi Alpha Fraternity, Inc., American Marketing Association (AMA)-Atlanta Chapter member and Board of Directors for the 100 Black Men of Atlanta, BronzeLens Film Festival, Atlanta Business League and Florida A&M University Foundation. He is an ordained deacon in his church, Christ the King Baptist Church and resides in a suburb of Atlanta, Georgia with his wife (Kristen) and two daughters (Kennedi & Taylor).
Charlene Castellanos
Brand Manager
Charlene Castellanos
Charlene Castellanos is a Chief Brand Strategist developing stand-out athletes,coaches, and executives in the sports industry through powerful brand strategy,sell-out launches, and creating unforgettable public personas. An Air Forceveteran, Charlene isa diligent and insightful leader with an in-depthunderstanding of the power of your reputation and brand influence. Earning anMA in Public Relations and BS in Marketing Communications, Charlene has over10 years of brand and marketing and has honed a strategic mindset for communications, brand alchemy, and public persuasion. Charlene partners with sports professionals who want to create a legacy beyond the game.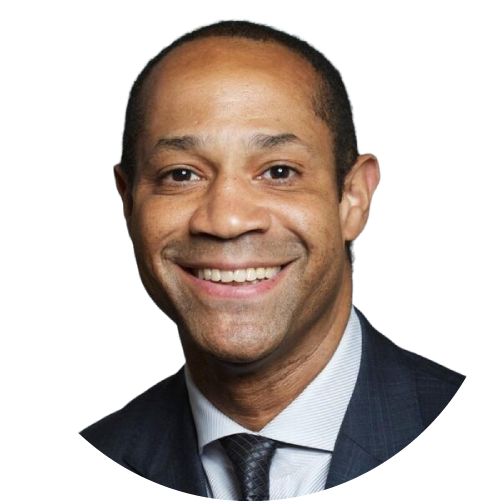 James Best
Chief Commercial Officer
James Best
James joins Pro2Ceo as the Chief Commercial Officer, where he leads commercial strategy and organizational development. His efforts also focus on client strategy, service development, and relationship/alliance mapping to drive client and organizational growth.
James is also a founding member of the Sports Advisory firm TBG Consulting, where they develop, analyze, and operationalize strategies to further identify opportunities for growth in the sports, media, and the technology sectors. This includes strategic alignment of company initiatives, resources, and goals.
Prior to launching TBG Consulting, James held the role of Associate Dean of External Affairs for Columbia University's School of Professional Studiers, which houses 17 Masters Degree Programs. At Columbia, James oversaw Development, University & Corporate Partnerships, Alumni Relations, and Community Relations and taught in their Masters of Sports Management Program.
Previous to Columbia, James held the position of Head of Business Development for Global Advertising Agency TBWA\Chiat\Day where he led new business and managed relationships with some of the world's leading brands including Apple, Nissan, Michelin, Accenture, McDonalds, and Pepsi just to name a few. His role for the agency also included strategic growth planning and agency capability development and its integration across their 214 partner companies and 106 global offices.
Before joining TBWA, James spent time in Private Banking at Merrill Lynch where his group focused on business and market analysis, designing growth strategies, and optimizing strategic alliances to enhance enterprise value across sports, media, and agency clients.
After playing and coaching professional basketball, James' career began on the business side of sport and moved rapidly into player and organizational development, his career has encompassed leading commercial efforts for sports teams, leagues, and governing bodies and has also included player, coach, and inftrstructure development roles.
James holds a bachelor's degree from Providence College where he was a member of the 1987 Final Four Basketball Team, and a master's degree from Columbia University. He currently resides in Manhattan with his wife and two daughters.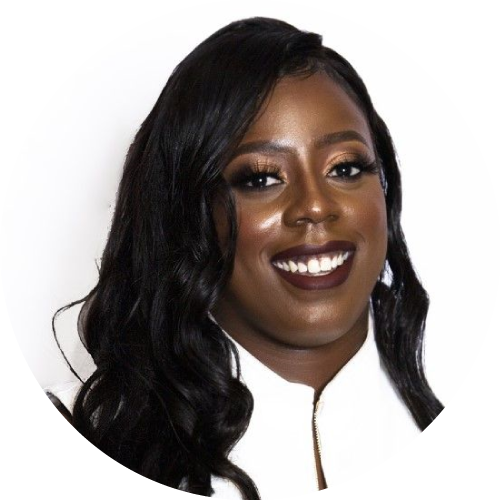 Meneftha Pierre
Business Operations Manager
Meneftha Pierre
Meneftha Pierre is a South Florida native who earned her Bachelor of Arts in Human Communication from the University of Central Florida in 2015.She also graduated with her Master of Business Administration in Sport Management from Florida Atlantic University in 2018.Pierre has over five years of varying experience in sports at the collegiate, non-profit and professional level. Not limited to just sports, Pierre has a background in event planning and project management.