PRO2CEO REPORT
BASEBALL EDITION
VOLUME 1
RESEARCH CONSTRUCTION
At PRO2CEO, transition is our mission. As such, the goal of the following list is to bring awareness and credibility to athletes as serious business professionals and practitioners in their respective industries. From top to bottom, we have researched and ranked the most successful entrepreneurs, judging their aims in business, their volume of business operations, and, ultimately, the success of those operations.
LIST OVERVIEW: MAJOR LEAGUE BASEBALL
The following list represents the top 20 former Major League Baseball players who have successfully transitioned out of the sport and into their own business ventures. Organization of the list is based on investment volume and potential estimated incomes and projections. It was compiled utilizing information that was readily available and could be effectively aggregated.
TOP 20 TRANSITIONS: MAJOR LEAGUE BASEBALL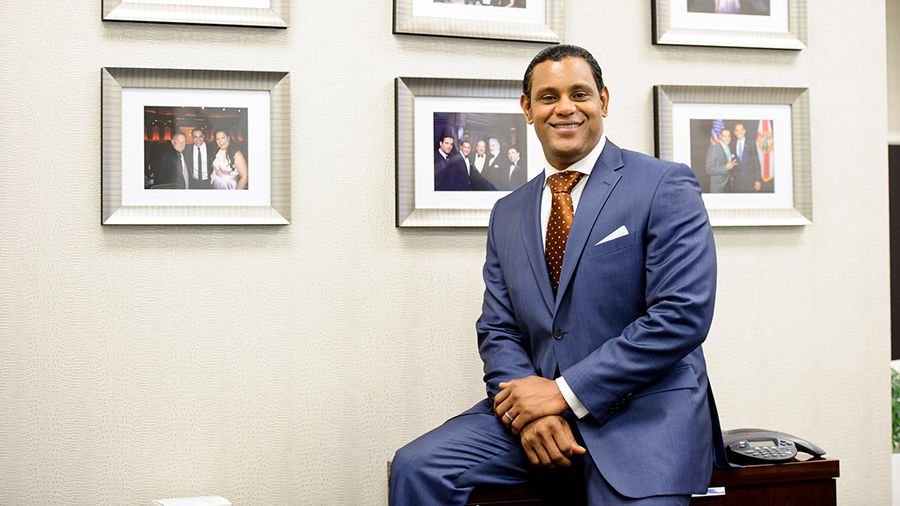 20. Sammy Sosa (Texas Rangers, Chicago White Sox, Chicago Cubs, Baltimore Orioles)
Years Active: 1989-2005
Industry: Oil, Real Estate, Hospitality
Summary: According to his family, Sosa remains an intensely private person. While he has been reported to have made significant strides in various industries around the world, the specific nature of those successes is relatively unknown. What is confirmed is Sosa's international level of investments, including the Dominican Republic, the United Kingdom, and the United Arab Emirates, in addition to a diverse portfolio that includes hospitality & real estate, among others.
Career Earnings: $117 million (link)
Reported Net Worth: $70 million (link)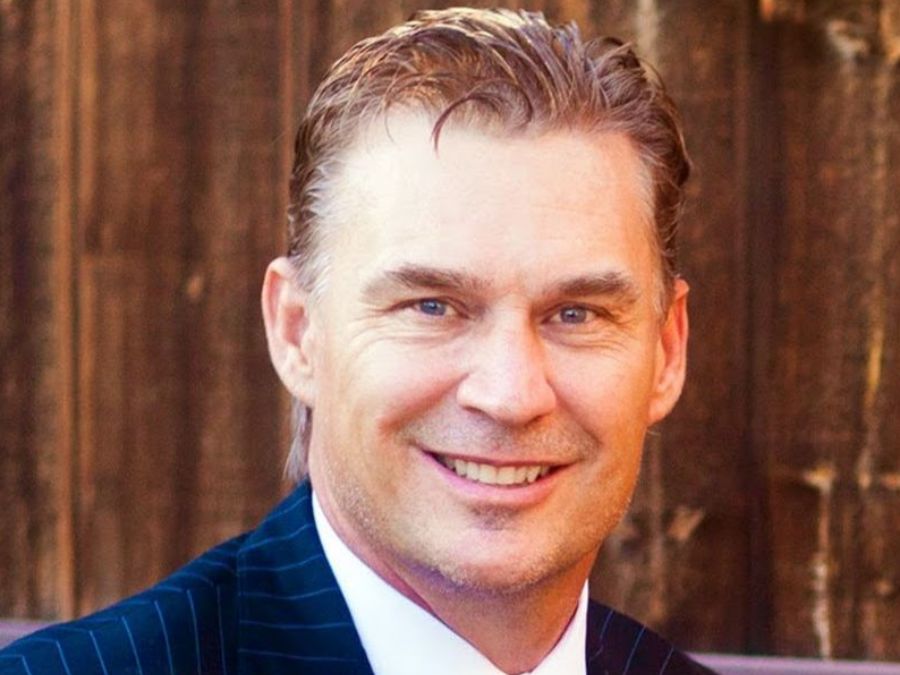 19. Todd Stottlemyre (Toronto Blue Jays, Oakland Athletics, St. Louis Cardinals, Texas Rangers, Arizona Diamondbacks)
Years Active: 1988-2002
Industry: Stock Market, Investments, Marketing
Summary: A two-time World Series champion pitcher, Stottlemyre sits on the board of multiple companies. The most notable of these is ACN, Inc., a marketing company that sells a variety of services. He has also worked heavily in the stock market as an analyst, trader, and hedge fund founder.
Career Earnings: N/A
Reported Net Worth: $24 million (link)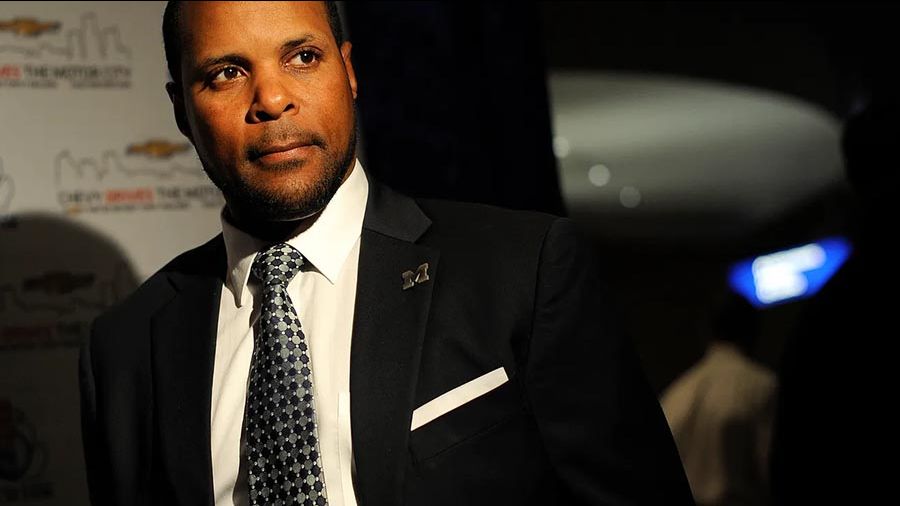 18. Barry Larkin (Cincinnati Reds)
Years Active: 1986-2004
Industry: Investments, Athletics
Summary: As one of the key figures involved with creating Dugout Ventures, Larkin led an attempt to purchase baseball equipment company EvoShield in 2016. He was also a driving force behind Champions Sports Complex, a 92,000 square foot athletic complex in Orlando, FL. His aims were not only rooted in athletics, but the human side of being an athlete. Enshrined in the MLB Hall of Fame, Larkin also serves as part of a rotating group of color commentators for the local Reds broadcast in Cincinnati.
Career Earnings: $78 million (link)
Reported Net Worth: $50 million (link)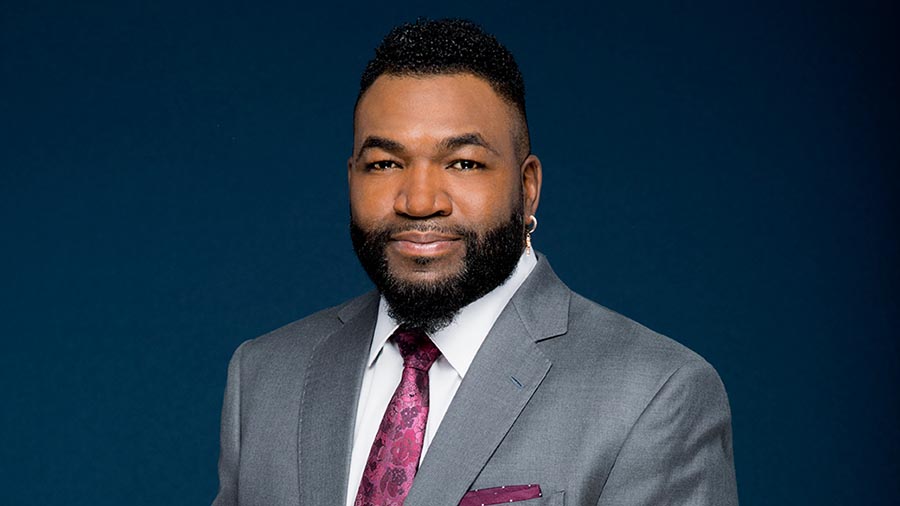 17. David Ortiz (Minnesota Twins, Boston Red Sox)
Years Active: 1997-2016
Industry: Food, Media, Investments, Endorsements
Notable Businesses: Big Papi's Kitchen, Dugout Ventures
Summary: While he is most notable for his endorsements (Mastercard, Buffalo Wild Wings, Dunkin Donuts, among others) and appearances as a television analyst, Ortiz has experienced profound success in the business sector. Along with Barry Larkin and Nolan Ryan, he was one of the initial partners of Dugout Ventures. His food line, Big Papi's Kitchen, has also been in operation since 2015, selling both products and posting recipes online.
Career Earnings: $157 million (link)
Reported Net Worth: $55 million (link)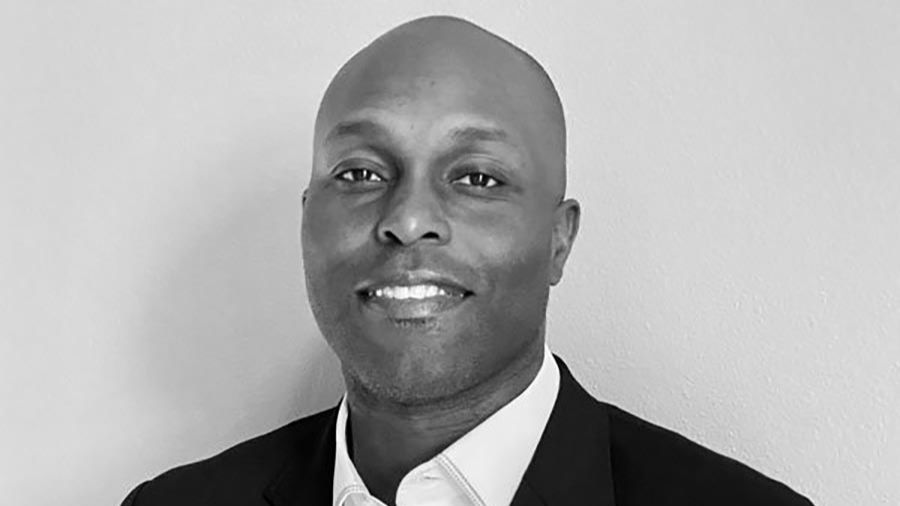 16. Torii Hunter (Minnesota Twins, Los Angeles Angels, Detroit Tigers)
Years Active: 1997-2015
Industry: Restaurants, Real Estate, Marketing, Investments
Summary: A Gold Glove outfielder, Hunter has remained wildly active since retiring. While an article from The Athletic illustrates Hunter's first restaurant venture, in which he was doing everything from pouring drinks to washing dishes, his business acumen has only grown since. Hunter maintains multiple business interests, as he holds a stake in four restaurants and a real estate company. He was also an initial investor in iMyne, Inc., a company that provides purchase rebates that can be utilized for charitable causes, as well as his continuing partnership with Dugout Ventures. Also of note is an athletic training facility he's invested in, along with fellow former MLB outfielder Matt Kemp.
Career Earnings: $169 million (link)
Reported Net Worth: $60 million (link)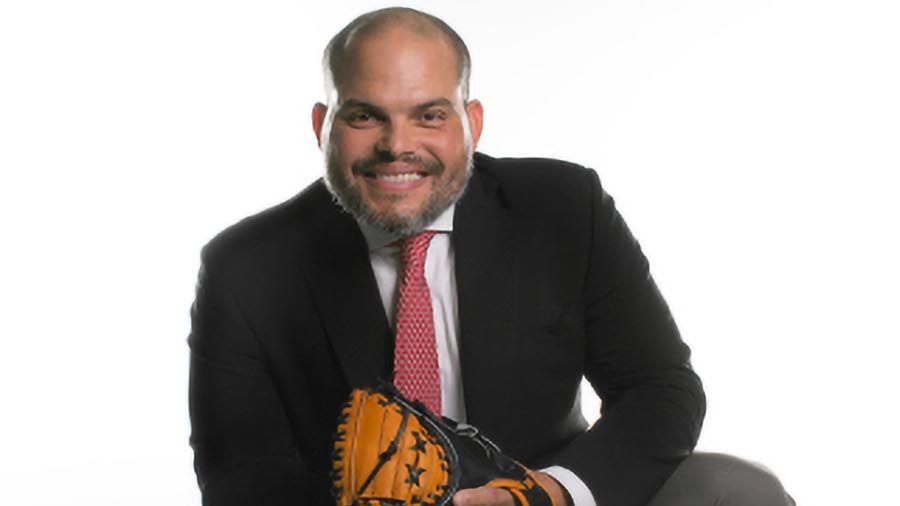 15. Ivan Rodríguez (Texas Rangers, Florida Marlins, Detroit Tigers, New York Yankees, Houston Astros, Washington Nationals)
Years Active: 1991-2001
Industry: Investments, Tech, Food
Summary: Pudge has spent much of his post-playing career as a venture capitalist, with his most notable association coming as a partner of z9 Capital. An organization that focuses heavily on startups, z9 operates mainly in the tech sphere. From a more personal standpoint, Rodríguez has a pair of food-related startups to his name, including a brick-and-mortar Pudge's Pizza in Arlington Texas, as well as Pudge.
Career Earnings: $123 million (link)
Reported Net Worth: $65 million (link)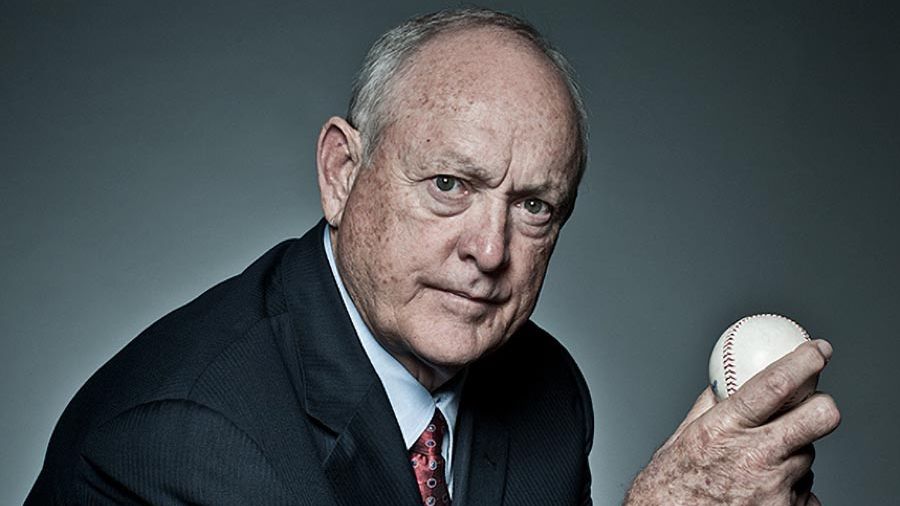 14. Nolan Ryan (New York Mets, California Angels, Houston Astros, Texas Rangers)
Years Active: 1966-1993
Industry: Athletics, Investments, Ranching, Restaurants
Summary: Having spent time as an executive with the Texas Rangers, Ryan's most overwhelming business success has come outside of baseball operations. He has his hand in multiple restaurants and food distribution companies, including Nolan Ryan Beef. His Ryan Sanders Sports and Entertainment owns both the minor league Round Rock Express and Corpus Christi Hooks. Even well past his storied career as a fireballing pitcher, Ryan's empire continues to grow thanks to additional holdings in coffee, turf, and banking, among his myriad of investments.
Career Earnings: $26 million (link)
Reported Net Worth: $60-80 million (link)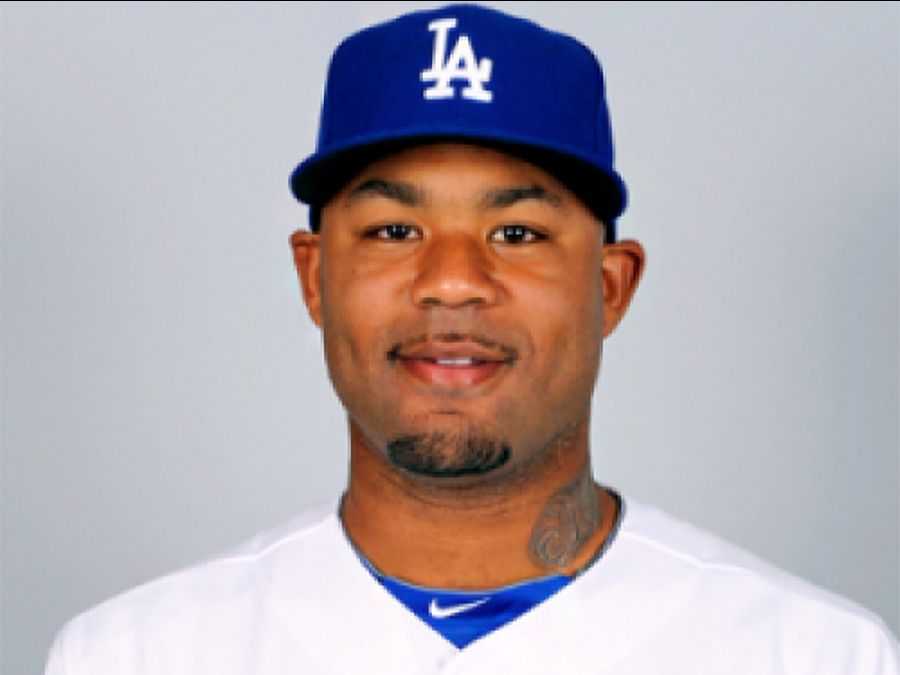 13. Carl Crawford (Tampa Bay Devil Rays, Boston Red Sox, Los Angeles Dodgers)
Years Active: 2002-2016
Industry: Entertainment
Summary: Crawford is unique among his transition peers in that he pursued essentially one road beyond baseball. He began the creation of record label, 1501 Certified Entertainment, immediately following his retirement in 2016, with a stated goal of providing opportunity for talent that had been potentially overlooked. While he maintains a relatively small base of clients, the most famous member of the 1501 roster remains Megan Thee Stallion.
Career Earnings: $171 million (link)
Reported Net Worth: $65 million (link)
12. Mark Teixeira (Texas Rangers, Atlanta Braves, New York Yankees)
Years Active: 2003-2016
Industry: Real Estate, Investments
Summary: Teixeira's business acumen was developed during his playing days, but his deep involvement with the real estate industry came following his establishment of Urban Creek Partners. The firm seeks to purchase and rebuild or repurpose various pieces of real estate. Teixeira has also been a part of the DREAM Program in New York City, an educational program designed to instill skills both in and outside of baseball. Just this year, attained his degree from Georgia Tech.
Career Earnings: $208 million (link)
Reported Net Worth: $75 million (link)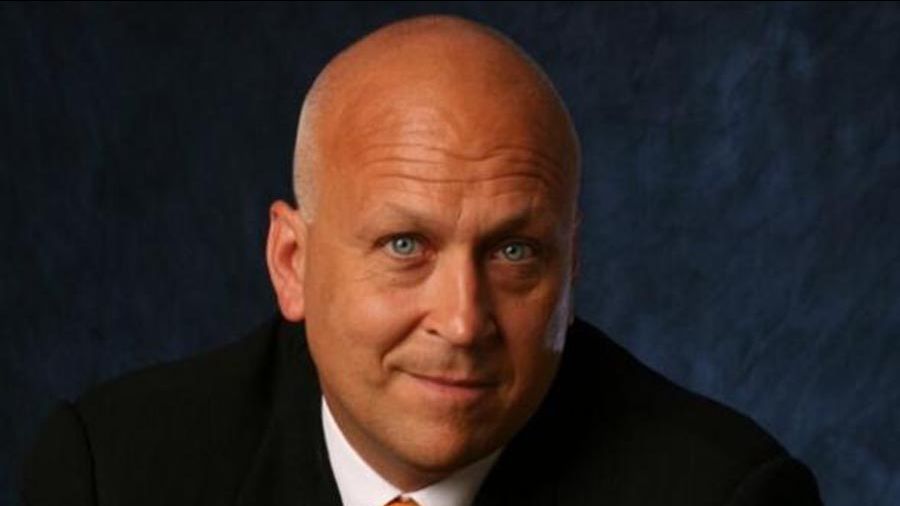 11. Cal Ripken, Jr. (Baltimore Orioles)
Years Active: 1981-2001
Industry: Sports & Entertainment
Summary: Hall of Famer Cal Ripken, Jr.'s post-baseball career still involves a great deal of baseball. He remains immersed in the game through selling experience, tournaments, and training across multiple states via Ripken Baseball & The Ripken Experience. Both baseball and softball players can utilize the Ripken Experience as a vacation that offers a big league lifestyle, as well as competition in replicas of Major League ballparks.
Career Earnings: $71 million (link)
Reported Net Worth: $75 million (link)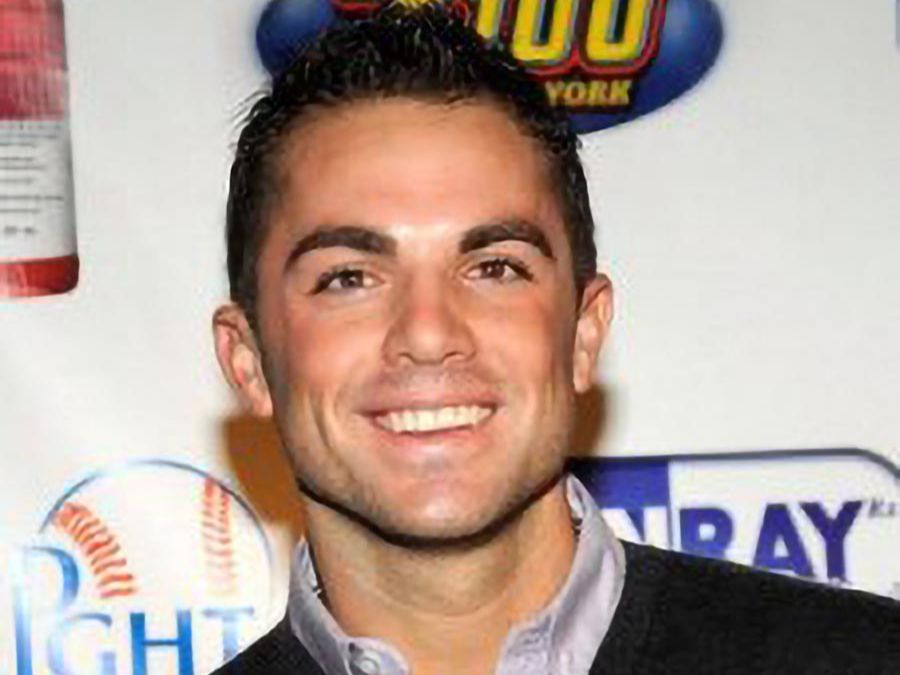 10. David Wright (New York Mets)
Years Active: 2004-2018
Industry: Investments
Summary: Having remained involved with the New York Mets organization since his retirement, Wright's business success has come mainly due to some timely investments. He was one of the early investors for VitaminWater and has more recently invested in Beyond Meat, a company producing plant-based meat substitutes.
Career Earnings: $191 million (link)
Reported Net Worth: $75 million (link)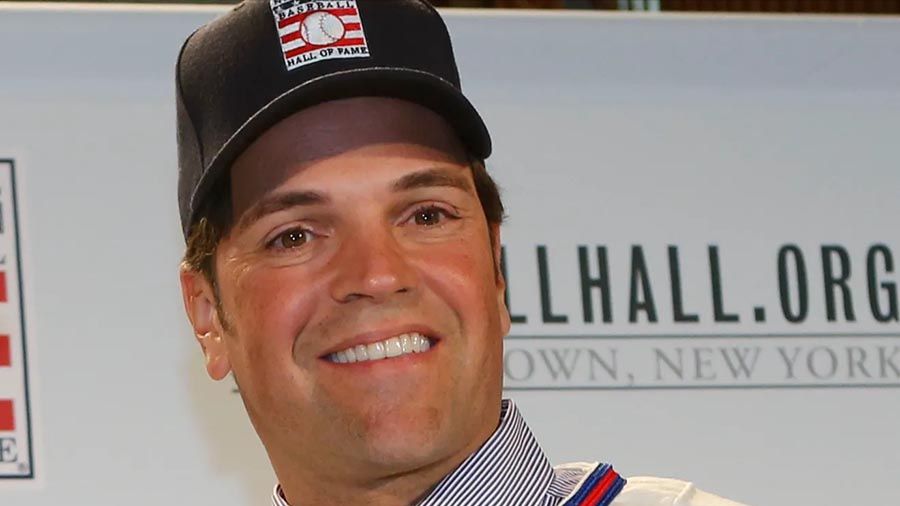 9. Mike Piazza (Los Angeles Dodgers, Florida Marlins, New York Mets, San Diego Padres, Oakland Athletics)
Years Active: 1992-2007
Industry: Automotive, Investments, Sport, Real Estate
Notable Businesses: Piazza Auto Group, multiple golf courses
Summary: One of the more dominant offensive catchers of the 1990s, Piazza has generated a massively extensive business portfolio that includes ownership of multiple car dealerships, real estate investments predicated around golf courses, and a brief, albeit ill-fated, stint as owner of an Italian soccer club, A.C. Reggiana 1919. These represent the more significant investments among an extremely varied portfolio. Most recently, Piazza was promoting an Italian vodka, True Vodka.
Career Earnings: $120 million (link)
Reported Net Worth: $70 million (link)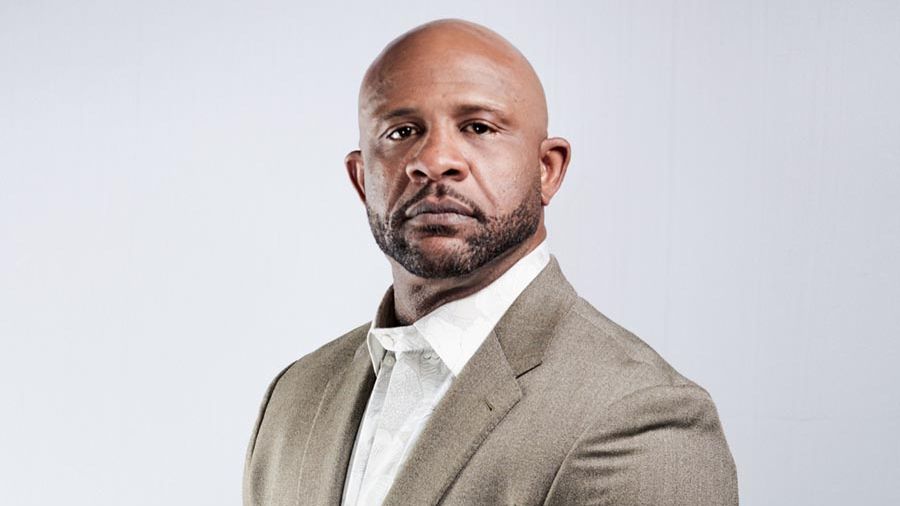 8. C.C. Sabathia (Cleveland Indians, Milwaukee Brewers, New York Yankees)
Years Active: 2001-2019
Industry: Sports & Entertainment
Summary: C.C. Sabathia has spent a great deal of time occupying the sports media space, with a podcast, his involvement in the Players' Alliance, and his social media activity on various platforms. Sabathia's largest success has come through his stake in Topgolf, a sports entertainment company that features golf, games, and food. Topgolf grossed over $400 million in the first half of 2021. While many of the players on this list maintain a public image of some sort, Sabathia likely possesses the largest profile thanks to R2C2, a podcast done in partnership with The Ringer.
Career Earnings: $254 million (link)
Reported Net Worth: $80 million (link)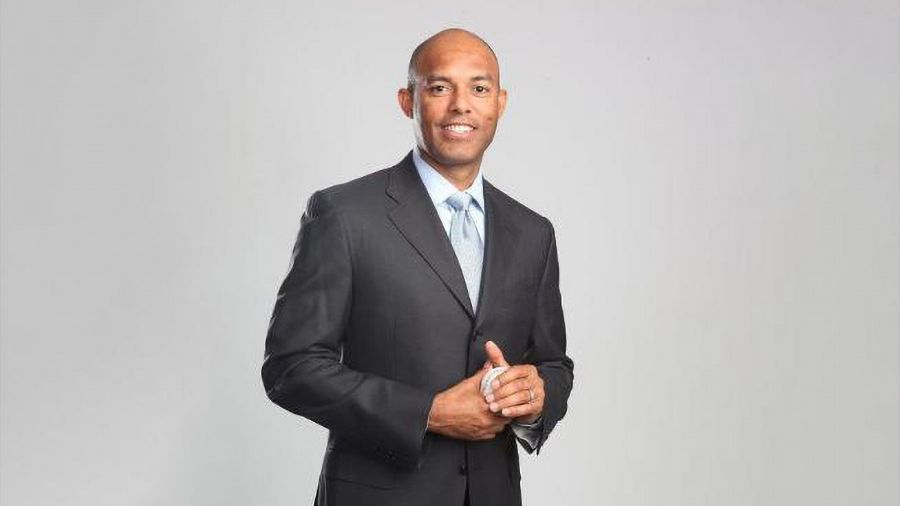 7. Mariano Rivera (New York Yankees)
Years Active: 1995-2013
Organization(s): New York Yankees
Summary: Rivera has established a diverse portfolio that has invested in the restaurant and automotive industries, with the latter coming as a dealership owner. Perhaps his most unique business venture, however, has been his partnership with eBay wherein he has worked to streamline the process of selling memorabilia.
Career Earnings: $161 million (link)
Reported Net Worth: $80 million (link)
6. Gary Sheffield (Milwaukee Brewers, San Diego Padres, Florida Marlins, Los Angeles Dodgers, Atlanta Braves, New York Yankees, Detroit Tigers, New York Mets)
Years Active: 1988-2009
Industry: Sport Business
Summary: Following his days as a Major League outfielder, Sheffield started his own agency for player representation. Within that, though, he offers several different unique services. This includes working in conjunction with his wife Deleon's real estate company to help players who are traded locate and establish a new living situation upon being traded. Sheffield's unique status as a journeyman among players on this list solidifies his post-baseball role.
Career Earnings: $165 million (link)
Reported Net Worth: $90 million (link)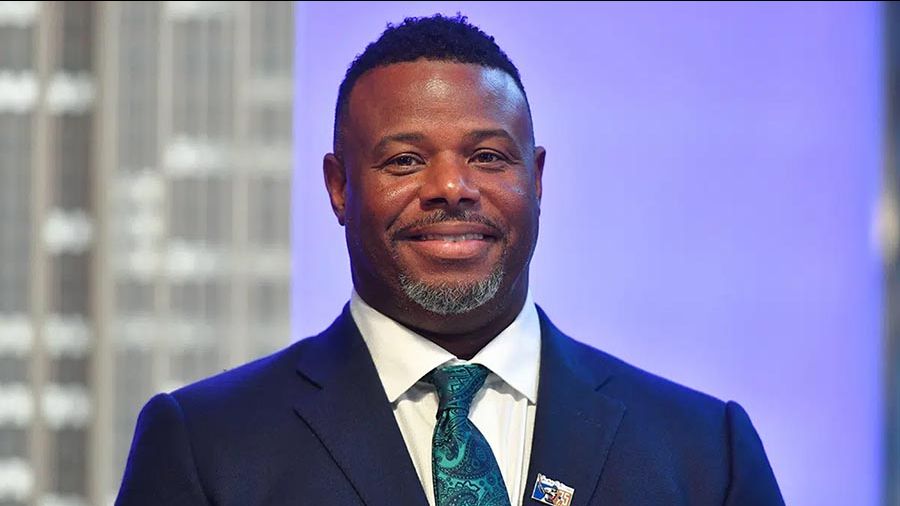 5. Ken Griffey, Jr. (Seattle Mariners, Cincinnati Reds, Chicago White Sox)
Years Active: 1989-2010
Industry: Entertainment, Sport
Summary: Despite spending much of his free time post-MLB as a photographer, the athlete otherwise known as The Kid has made a couple of significant investments in recent years, both in PlayersTV, a media company founded by Chris Paul, and recently joining up as part of the Seattle Mariners ownership group.
Career Earnings: $159 million (link)
Reported Net Worth: $90 million (link)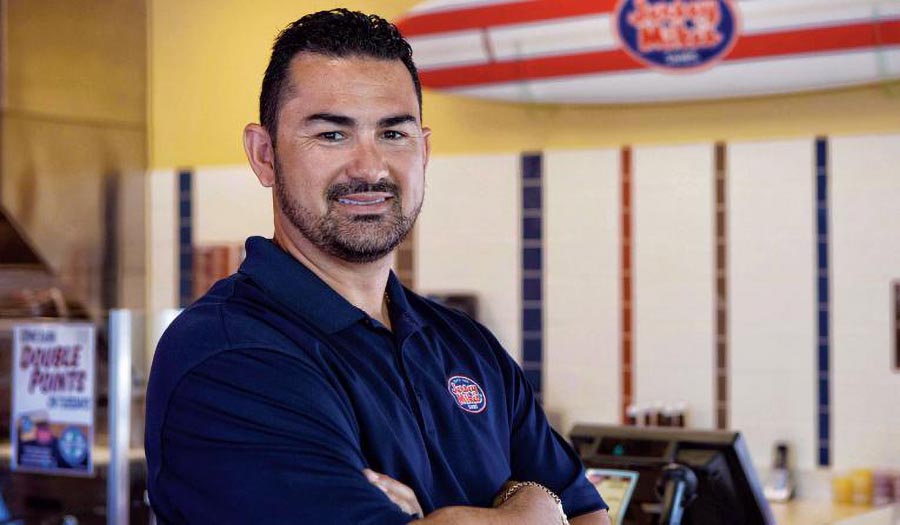 4. Adrián González (Texas Rangers, San Diego Padres, Boston Red Sox, Los Angeles Dodgers, New York Mets)
Years Active: 2004-2018
Industry: Tech, Fitness, Food
Summary: González features a unique portfolio that mixes investment with established companies, such as Jersey Mike's, to his own phone app. Titan23 is an app that allows fans to connect directly with González, wherein they pay for exclusive content and get access to merchandise. He is also an investor in LIT Method, a low-intensity fitness system predicated around resistance bands.
Career Earnings: $170 million (link)
Reported Net Worth: $100 million (link)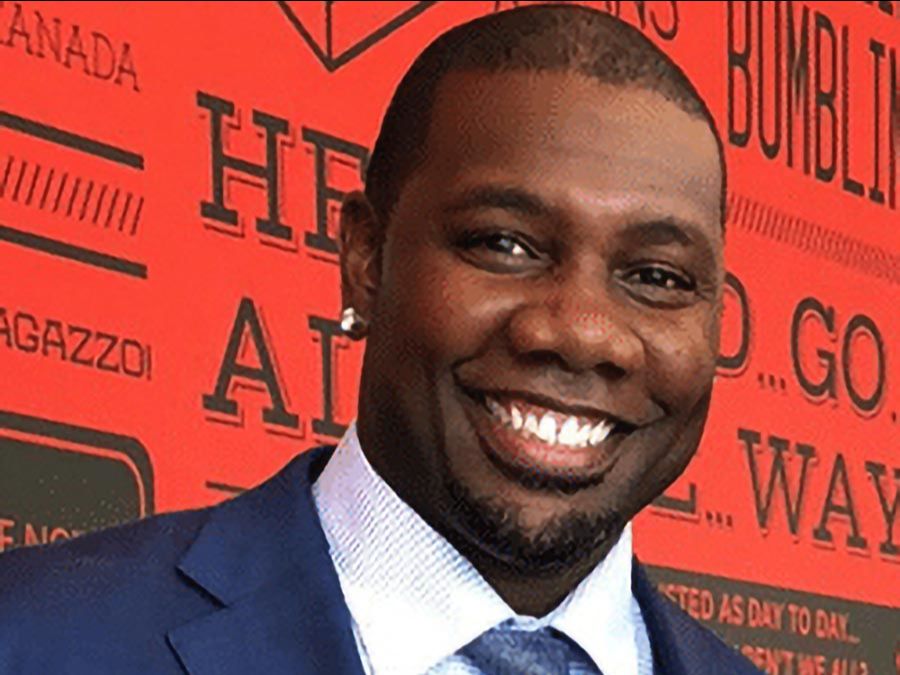 3. Ryan Howard (Philadelphia Phillies)
Years Active: 2004-2016
Industry: Literature, Investments, Sports & Tech
Notable Businesses: SeventySixCapital, Little Rhino children's books
Summary: Ryan Howard's early post-baseball success came via his line of Scholastic children's books, centered around "Little Rhino.†Beyond that, he is a partner in SeventySix Capital. Along with another notable former Philadelphia athlete Brian Westbrook, this firm invests in tech startups centered in the realm of sports, sports betting, and esports.
Career Earnings: $190 million (link)
Reported Net Worth: $120 million (link)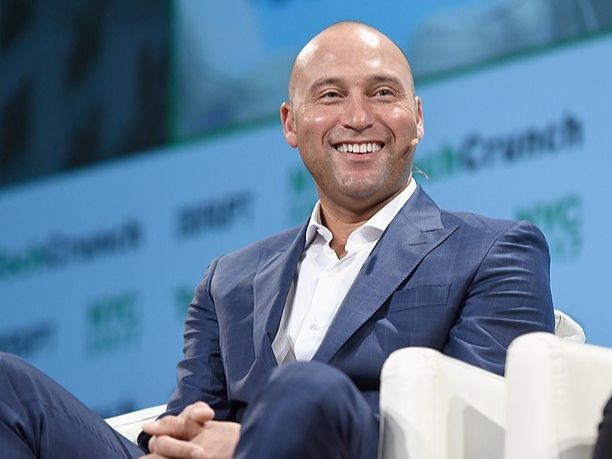 2. Derek Jeter (New York Yankees)
Years Active: 1995-2014
Industry: Tech, Journalism, Spirits, Sport
Summary: Although his most notable investment remains his former stake in the Miami Marlins, Jeter experienced almost immediate success post-baseball. He established The Players' Tribune, site dedicated to first-person content from professional athletes, both in the written word and in video. This, in addition to Jeter Publishing, and his investments in Bespoken Spirits and Luvo, Inc., a company which promotes healthy frozen food products.
Career Earnings: $250 million (link)
Reported Net Worth: $200 million (link)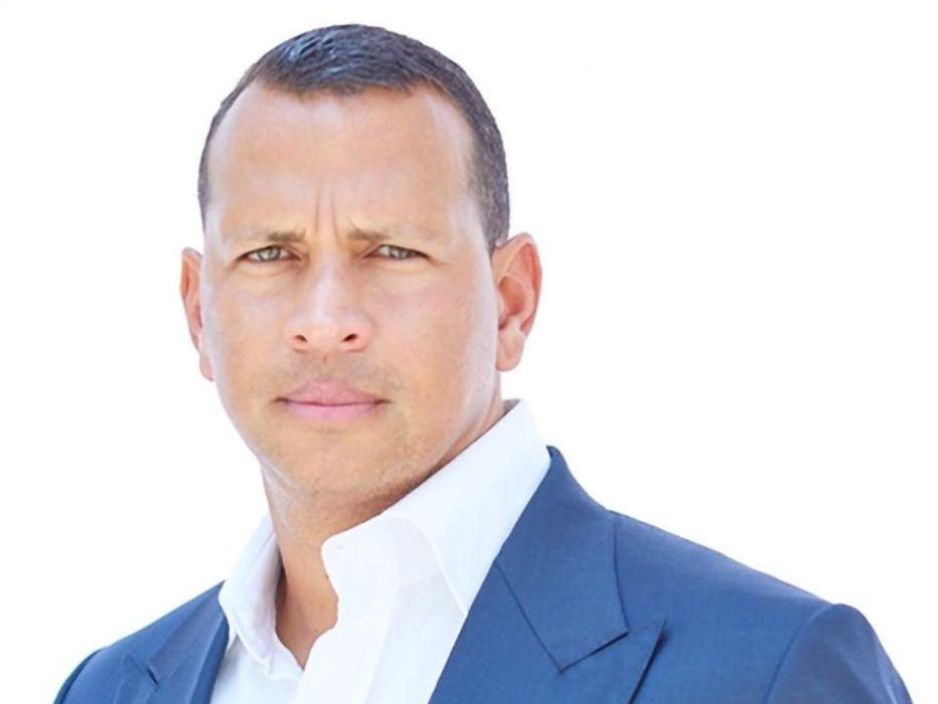 1. Alex Rodriguez (Seattle Mariners, Texas Rangers, New York Yankees)
Years Active: 1994-2016
Industry: Tech, Entertainment, Food, Real Estate, Sport
Summary: A bastion of athlete-to-business transition, as indicated by his regular presence on Shark Tank, A-Rod Corp maintains ownership and investments in a myriad of companies across all levels of the business landscape. A-Rod Corp owns a plethora of holdings in both startups and established companies, while also working in conjunction with Slam Corp, an acquisition company which Rodriguez also heads. Perhaps his most notable investment is among his most recent, as he is part of the new ownership group with the Minnesota Timberwolves.
Career Earnings: $430 million (link)
Reported Net Worth: $350 million (link)
NOTABLE TRENDS
While the industries in which they are involved are diverse, there are some notable trends amongst former Major League Baseball players.
Investments, especially of the venture capital variety, are extremely common. Many of the players listed here began investing their money into organizations and different V.C. firms while still playing, with those investments adding considerable wealth post-career. While some invested in startups, few have started their own business. Investments seem to remain the direction sought by most former Major League ballplayers.
Many also have remained involved in Major League Baseball in some capacity since retirement, predominantly in a part-time or ambassadorship role, as well as commentating on various networks. With more opportunity, in general, for roles given the vast landscape of Major League organizations, this is likely more predominant in baseball than in other professional sports.
This leads directly into one potential element of future research. While each former athlete represented on this list maintains some level of involvement, those more likely to maintain involvement with a franchise or appear on broadcasts involved a longer tenure with the team. Those who changed teams numerous times throughout their career appear less likely to maintain such involvement and instead throw their focus much more toward the business landscape.
It is also notable that research indicated that those most successful, regarding their transition out of baseball, were more likely than not to be racial minorities. This may indicate a disparity within the sport on a coaching and front office executive level, making a successful transition more of a necessity for certain athletes in the sport than for others who automatically remain involved more immediately within a coaching or front office capacity.
THE NEXT WAVE
While their Major League career is still ongoing, there are several current ballplayers that have begun to make moves toward making their transition a more seamless one. While some have gone a more traditional route, like that of members of the retired list (venture capital, miscellaneous investments), the changing landscape of influence, branding, and technology certainly indicate a shift on the horizon for younger athletes from a business standpoint. Notably, many have started their own lifestyle brands or become involved in some of the modern investment modes (crypto, NFT). Endorsements remain just as prominent as past players, but the nature of such endorsements has changed, as illustrated by some of the digital trends taking shape.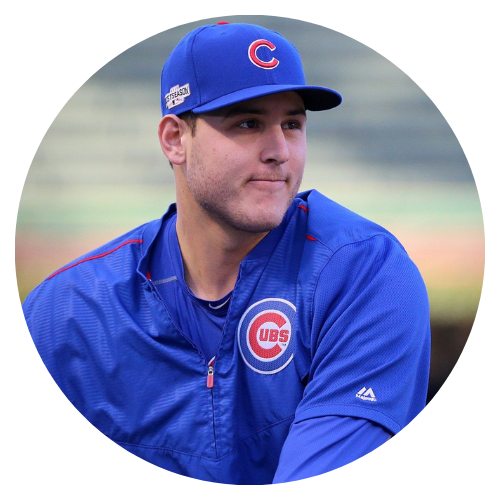 Anthony Rizzo
Current Team: New York Yankees
Industry: NFT Notable
Notable Businesses: MetaFans NFT (Partnership)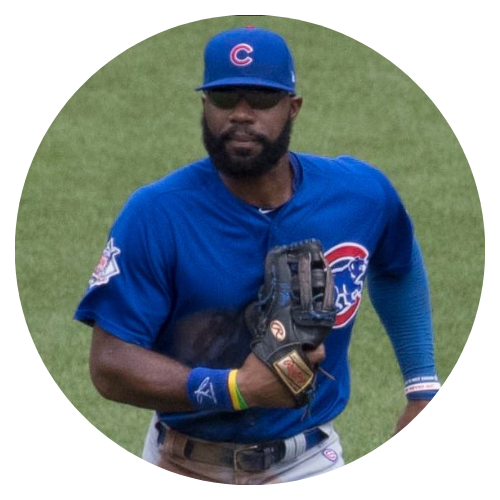 Jason Heyward
Current Team: Chicago Cubs
Industry: Venture Capital
Notable Businesses: Turn2 Equity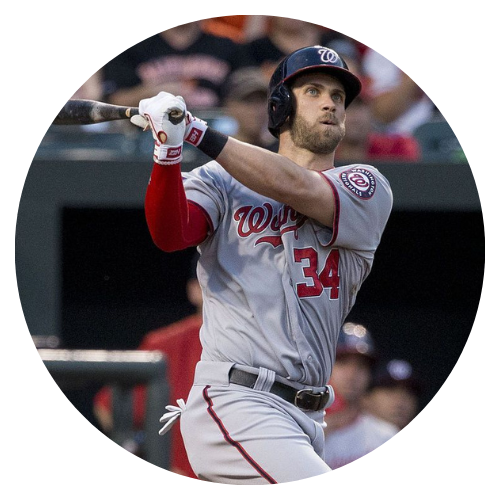 Bryce Harper
Current Team: Philadelphia Phillies
Industry: Investments, Eyecare
Notable Businesses: Warrior Black, Blind Barber, Johnson & Johnson Vision (Partnership)
Marcus Stroman
Current Team: Chicago Cubs
Industry: Clothing & Lifestyle, Crypto, NFT
Notable Businesses: HDMH Apparel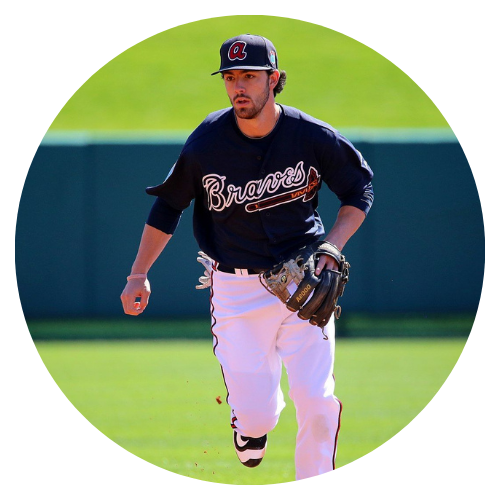 Dansby Swanson
Current Team: Atlanta Braves
Industry: Clothing & Lifestyle
Notable Businesses: All Things Loyal
While these five names represent a very small percentage of current Major League players, they also represent an interesting case study moving forward. In addition to their showcasing of the social, technological, and business trends of the day, four of the five have also changed teams at least once in their career. Continuing to monitor this list in terms of how their transition compares with that of the long-retired players will be essential in order to continue to determine trends among baseball players transitioning out of the sport.
---
PRO2CEO "NIL CORNER†– 1ST EDITION
NIL IN MLB
In August, the Chicago White Sox became the second organization in Major League Baseball to undergo a partnership with NIL-eligible athletes. While Atlanta did so in 2021, the new CHISOX Athlete program expands on what they did in a fairly significant fashion. It brings eight athletes out of Illinois into the fold, all of which are attending or set to attend universities in their respective sports. For comparison, Atlanta's NIL program featured two athletes out of Georgia.
While it is notable that none of the athletes that make up the inaugural CHISOX program come from the baseball field, the stated goal of their new venture seeks to "help empower student-athletes, their voices and careers both on and off the field.†It will reportedly offer financial and professional insights, while the athletes themselves are responsible for White Sox brand promotion through their respective social media presence.
The White Sox become the second team, but they're the third team in the big four of professional sports to kickstart such a program. The NHL's Florida Panthers also began their own NIL program, which specifically targeted female athletes at Florida Atlantic University. Given the larger scale of the White Sox program in baseball, it could be an extremely notable precursor for NIL's influence in Major League Baseball moving forward.
PRO2CEO SPIN: CHISOX ATHLETE
As professional sports teams continue to offer NIL opportunities to collegiate student-athletes, it is clear there is an unwritten focus to expand their fanbase. The collegiate student-athletes play a sport that is inconsistent with the professional sports team, giving that team an opportunity to engage with fans they would not normally be connected to via their prestige alone. An increase in fans, could lead to other financial gains for professional sports teams via ticket sales and team merchandise. Expect to see this trend of building an "NIL Team†of various student-athletes become more widely used amongst other professional sports teams, along with larger corporations, seeking to expand their presence amongst diverse demographics.
Are you aware of the Name, Image and Likeness (NIL) policies and regulations? Are you interested in signing an NIL deal? Are you prepared as a student-athlete for your first NIL deal? If you are seeking education and consultation regarding NIL, let PRO2CEO be your trusted advisor. Click here to request a consultation.
---
About PRO2CEO
PRO2CEO is a transition and business development consulting firm for elite current & former athletes, artists and enterprising organizations who seek to increase their optimization and monetization in the business world. We help create successful transitions, business collaborations, joint ventures and partnerships for high achieving individuals and organizations.
SUBSCRIBE TO RECEIVE THE FOOTBALL EDITION VOLUME 2 OF THE PRO2CEO REPORT
---
By submitting this form, you are consenting to receive marketing emails from: . You can revoke your consent to receive emails at any time by using the SafeUnsubscribe® link, found at the bottom of every email.
Emails are serviced by Constant Contact