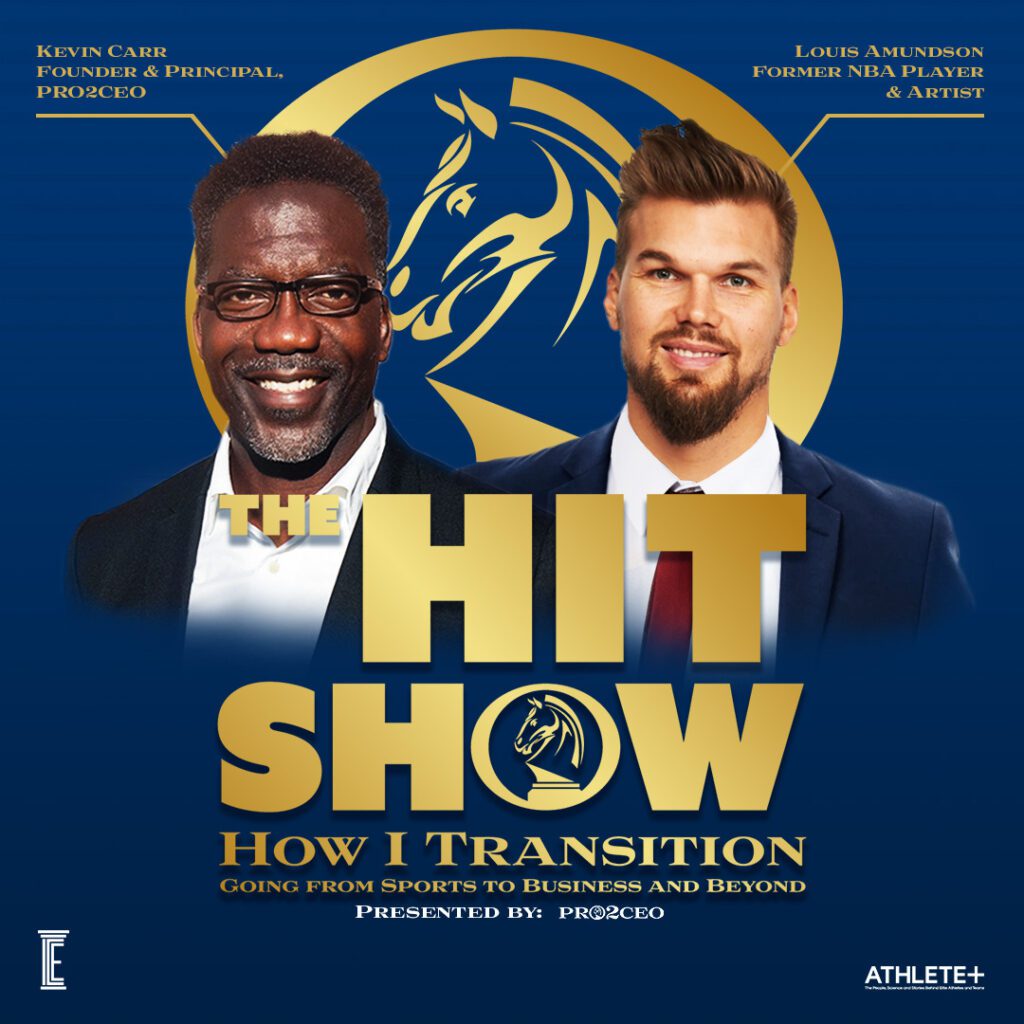 We are excited to announce our first episode of The HIT Show is NOW LIVE!
Kevin Carr, Founder, and CEO of Pro2CEO, is joined by Lou Amundson, former professional basketball player, to talk about his NBA career, his journey from high school ball to college ball at UNLV and eventually to the pros, and his ongoing transition to the next phase of his life. Amundson played professional basketball for 12 years (2006-2018), 10 of which were as an NBA player. Amundson is now using his transition to learn and grow as an individual outside of the world of sport. He cites the importance of finding interest outside of sports and the importance of always showing courage and commitment.
About our Host: Kevin Carr is a 20-year sports business and professional development executive. As an acclaimed award-winning transition expert, author, leadership coach, and keynote speaker, Kevin Carr is the Founder, CEO and Principal of PRO2CEO, LLC. Kevin believed a high-performing professional development firm specializing in transition management for professionals in the sports, entertainment and business needed to exist. PRO2CEO is a career transition and business development-consulting firm for elite current & former athletes, artists and organizations who seek to increase their optimization and monetization in the business world.
About the podcast: The HIT SHOW features discussions with high-achieving professionals about transition and business techniques to help student and professional athletes achieve success after sports.
Click here to listen to the episode.