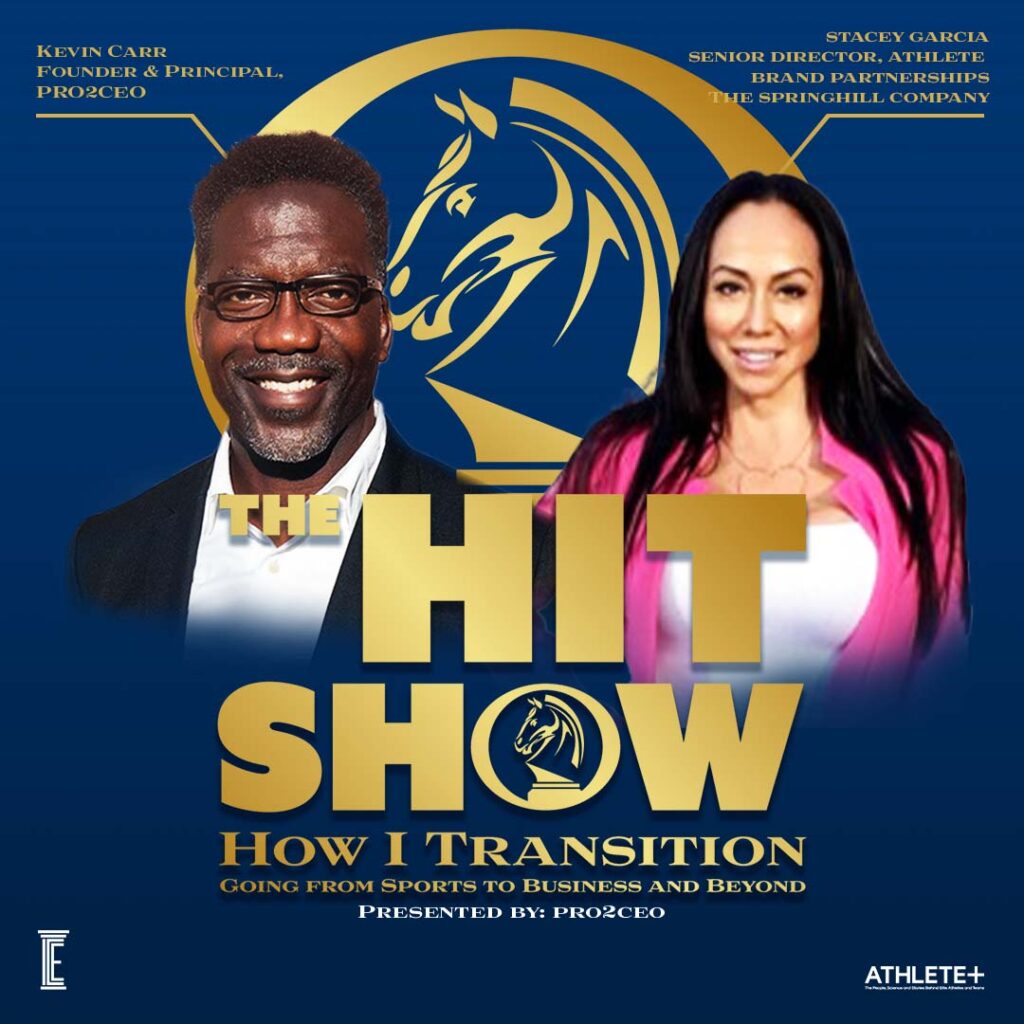 Kevin Carr, Founder, and CEO of Pro2CEO, is joined by Stacey Garcia to discuss her current role as the Senior Director of Athlete Brand Partnerships at The SpringHill Company and the numerous roles she previously served earlier in her career. Throughout the podcast, Ms. Garcia provides insights and advice for students and young workers on how to be successful in the sporting industry. She highlights the importance of finding the right individuals and identifying who can benefit you and your company in the talent-producing industry.
About our Host: Kevin Carr is a 20-year sports business and professional development executive. As an acclaimed award-winning transition expert, author, leadership coach, and keynote speaker, Kevin Carr is the Founder, CEO and Principal of PRO2CEO, LLC. Kevin believed a high-performing professional development firm specializing in transition management for professionals in the sports, entertainment and business needed to exist. PRO2CEO is a career transition and business development-consulting firm for elite current & former athletes, artists and organizations who seek to increase their optimization and monetization in the business world.
About the podcast: The HIT SHOW features discussions with high-achieving professionals about transition and business techniques to help student and professional athletes achieve success after sports.
Click here to listen to the episode