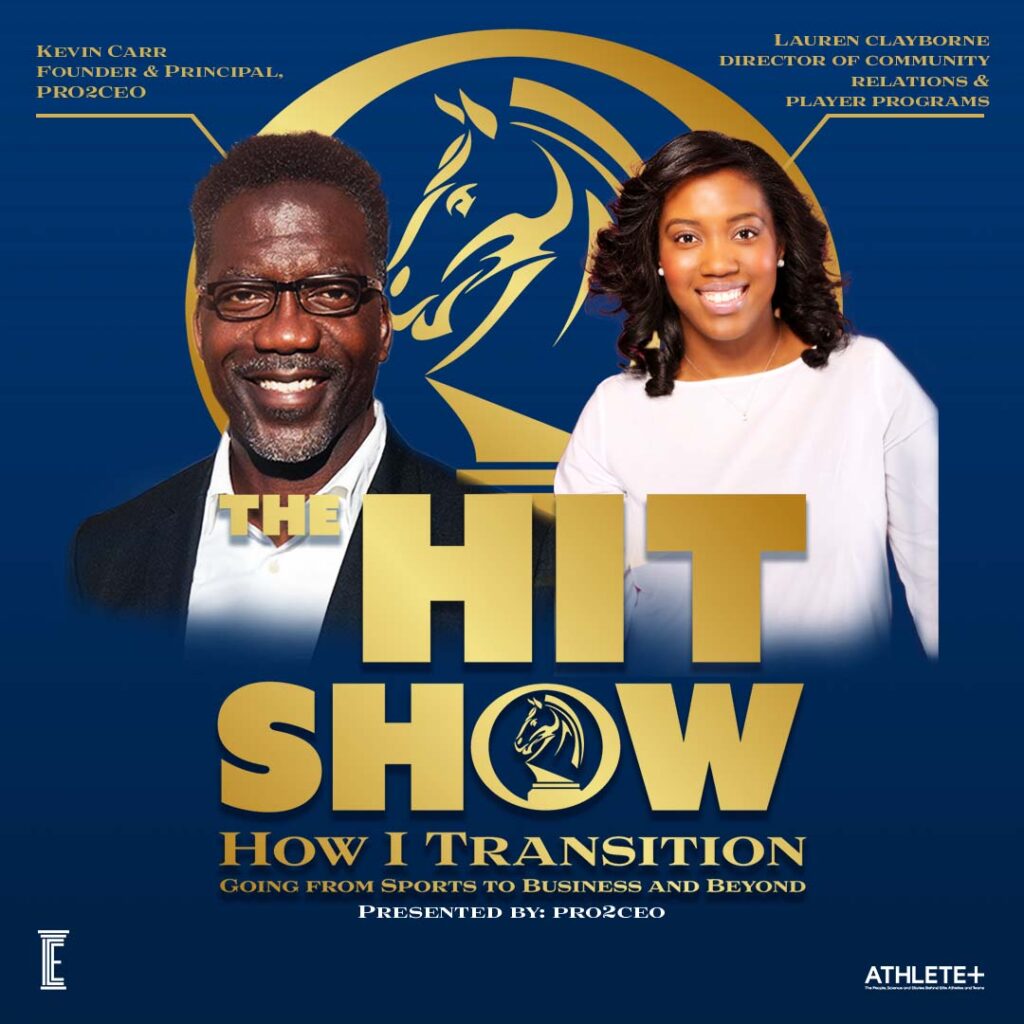 Click here to listen
Kevin Carr, Founder, and CEO of PRO2CEO, is joined by Lauren Clayborne, the Director of Community Relations and Player Programs for the Golden State Warriors. Ms. Clayborne, a Detroit native, talks about her many transitions through her young life, from her time as a student at Michigan State University to her current role with the Warriors. Throughout the podcast, she shares the importance of maintaining relationships and the importance of embracing every life experience, regardless of the role you are in.
About our Guest: Lauren Clayborne is entering her third season as the Director of Community Relations and Player Programs for the Golden State Warriors, where she leads philanthropic and community efforts for the franchise. With 15 years of partnership, marketing, and social responsibility experience with the NBA, NFL, and D1 athletics, Lauren has developed programs that support the Warriors social responsibility pillars and player initiatives. She graduated from Michigan State University with her degree in advertising and serves as a sports management adjunct professor at University of San Francisco. Lauren also serves as a board member of TEAM Impact and the alumni board of the Communications Arts and Sciences College at Michigan State University.
Purchase Lauren's book here.
About our Host: Kevin Carr is a 20-year sports business and professional development executive. As an acclaimed award-winning transition expert, author, leadership coach, and keynote speaker, Kevin Carr is the Founder, CEO and Principal of PRO2CEO, LLC. Kevin believed a high-performing professional development firm specializing in transition management for professionals in the sports, entertainment and business needed to exist. PRO2CEO is a career transition and business development-consulting firm for elite current & former athletes, artists and organizations who seek to increase their optimization and monetization in the business world.
About the podcast: The HIT SHOW features discussions with high-achieving professionals about transition and business techniques to help student and professional athletes achieve success after sports.
Click here to listen to the episode.